PROMOTING THE MENTAL HEALTH AND WELLBEING OF CHILDREN IN IMMIGRANT FAMILIES
Last year, The Children's Partnership and the California Immigrant Policy Center joined efforts to launch Healthy Mind, Healthy Future, a research and policy project that aims to better understand the impact of heightened immigration enforcement activities and anti-immigrant rhetoric on the mental health and wellbeing of children in immigrant families in California, and identify what more California can do to support children in immigrant families.
Our new report, Healthy Mind, Healthy Future: Promoting the Mental Health and Wellbeing of Children in Immigrant Families, documents our research project, including results from focus groups and surveys among immigrant families, surveys among health care providers, and key informant interviews among a variety of stakeholders throughout California. The report also shines a spotlight on promising programs and practices in California that demonstrate how many schools, clinics, and community-based organizations in the state are taking matters into their own hands to help mitigate the increased fear and anxiety among immigrant families.
THE EFFECT OF HOSTILE IMMIGRATION POLICIES ON CHILDREN'S MENTAL HEALTH
Children of immigrants are the fastest-growing child population in the United States. They will be an increasingly important part of our workforce and will help subsidize Medicare and contribute to state and local economies.  As California remains a change agent for our nation and immigrant communities, The Children's Partnership and the California Immigrant Policy Center are combining efforts to examine the impact of immigration policies and actions on the mental health of children in immigrant families in California and identify what more can be done at the local, state, and national level to support the healthy development of these children. The release of the brief The Effect of Hostile Immigration Policies on Children's Mental Health is the first in a series of initiatives to better understand what more we can do as a community to support the health and wellbeing of children in immigrant families. In the coming weeks, we will assess the impact of harmful federal policy changes on children in immigrant families in California. With commitment and leadership focused on sensible policy solutions, we can ensure that children in immigrant families remain healthy, feel secure, and continue to thrive.
CALIFORNIA CHILDREN IN IMMIGRANT FAMILIES: THE HEALTH PROVIDER PERSPECTIVE
1 in 2 Children HAVE AN IMMIGRANT PARENT. California is at the forefront of passing immigrant integration policies. Yet in surveying health care providers in the state, it is evident that current national anti-immigrant rhetoric is impacting the health of children in immigrant families.
The Children's Partnership commissioned a 27 question survey on immigrant children's and families' access to care and overall health. It was distributed to health care providers across California; 151 individuals who provide and coordinate health care services completed the survey. Survey respondents represented counties across the state with most being from Southern (n= 70, 50.4%) and Northern California (n=58, 38.4%). The survey asked respondents about a variety of topics related to changes in health care access as well as immigrant family health and wellbeing since the November 2016 General Election, and it also asked them to identify resources needed to effectively provide care to immigrant families.  The percentages reflected in the one pager represent surveyed providers agreement with each statement*.
Data reflected in the one pager was rounded to nearest percentile. More details can be found here:
Nearly 90% of providers stated that children in immigrant families experienced increased anxiety and fear due to detention and deportation (n=121, 87%)
Over 70% reported an increase in children experiencing symptoms of depression (such as feelings of sadness, sleeping problems, loss or gain of appetite, loss of interest in activities they used to enjoy) (n=97, 72.4%)
42% reported children in immigrant families were increasingly skipping scheduled health care appointments (n=64; 42.4%),
Nearly 50% of respondents stated that immigrant children are increasingly being diagnosed with mental health conditions such as anxiety and depression (n=76, 49.2%),
Almost a quarter said that parents are increasingly seeking mental health care for their children (n=45, or 23.4%).
Almost 70% of providers reported that immigrant families were increasingly expressing fear in bringing their children to school, the park, or recreational activities due to fear of immigrant enforcement activities (n=104, 69.4%).
Two-thirds of respondents observed an increase in families concerns about enrolling in Medi-Cal, WIC, CalFresh or other public programs (n=101, 66.9%)
While nearly 40% stated that immigrant families have increasingly expressed interest in disenrolling in Medi-Cal, WIC, CalFresh or other public programs (n=56, 37.6%).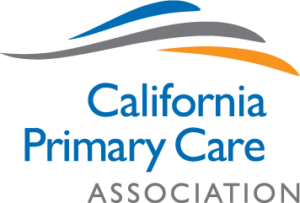 References
Charmaz, K. (2006). Constructing grounded theory: A practical guide through qualitative analysis. Thousand Oaks, CA: Sage.
Costello, M. (2016). After election day: The Trump effect// The impact of the 2016 presidential election on our nation's schools. Southern Poverty Law Center, Retrieved from https://www.splcenter.org/sites/default/files/the_trump_effect.pdf
Potochnick, S. R., & Perreira, K. M. (2010). Depression and anxiety among first-generation immigrant Latino youth. Journal of Nervous and Mental Disease, 198(7), 470-477.
Priest, N., Paradies, Y., Trenerry, B., Truong, M., Karlsen, S., & Kelly, Y. (2013). A systematic review of studies examining the relationship between reported racism and health and wellbeing for children and young people. Social Science & Medicine, 95, 115-127.
Umaña-Taylor, A. J., Tynes, B. M., Toomey, R. B., et al. (2015). Latino adolescents' perceived discrimination in online and offline settings: An examination of cultural risk and protective factors.Developmental Psychology, 51(1), 87-100.
EMERGING HEALTH NEEDS OF IMMIGRANT FAMILIES IN CALIFORNIA
In partnership with The California Program on Access to Care (CPAC), California Primary Care Association & and the 151 providers who participated in the survey, we've released a report on Emerging Health Needs of Immigrant Families in California. 
HEALTHY MIND HEALTHY FUTURE WEBINAR
We held a webinar on August 7th to give you all an exclusive first look at our research findings before we release our report. Download the webinar to learn about our research findings, implications on the health and wellbeing of children in California, and opportunities for future advocacy. Feel free to share with your networks. #HealthyMindHealthyFuture
Read our Executive Directors' joint blog to learn more about our shared goals and our first-hand knowledge.  As one is the daughter of Mexican immigrants and the other an immigrant from the Philippines, we take this work personally and take pride in the work we are doing to support children in immigrant families.