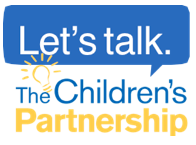 TCP is hosting a series of webinars with partners to inform and empower California's children, youth and families on issues that impact their health and well-being.
Topics include health coverage access, youth mental health, back-to-school resources and telehealth.
In addition, this series will help inform TCP's continued policy work by offering us spaces to engage directly with community members.
Since 2017, our Let's Talk series has reached over 1,530 families through 55 forums across the state.
Topics Covered:
Health Access and Coverage: Overview on existing health coverage options, particularly for those in mixed status families, the importance of accessing care, and a person's rights within the health care system. Learn more about our work to ensure all students have health coverage: allinforhealth.org site.
Immigration Policy: Overview of existing and potential changes that are taking place at the federal and state level that impact immigrant families. This includes issues such as the rescinding of DACA and changes to public charge, and what sort of protections are available.
Safe Schools: Overview of AB 699 (2018), also known as Safe Schools for all Students, a new law in CA that provides important protections for students in immigrant families, and a student and their families' rights within the education system. Learn more about AB 699, how to get engaged and download materials on our allinforsafeschools.org site.
Along with community and education partners, The Children's Partnership is hosting a series of community forums to connect with families and respond to questions or concerns about their child's health and wellbeing. We have also teamed up with immigration partners and attorneys to address questions on how immigration impacts eligibility, enrollment, and the ability to get care as well as partners that can provide direct enrollment support. The events provide community members an opportunity to stay up-to-date while being connected to resources in their community.
What We've Heard:
 Concerns about the general impact of recent immigration policies and administrative changes and anti- immigrant rhetoric.
 Concerns about the future of their health and dental coverage, and general questions about access to coverage, information privacy, eligibility (particularly for immigrant or mixed status families), and enrollment.
 Concerns around bullying and safety in schools.
Where We're Going: You tell us! If you are interested in having a Let's Talk in your community, email us at Info@AllIn4Health.org.