These are the individuals responsible for making The Children's Partnership what it is today.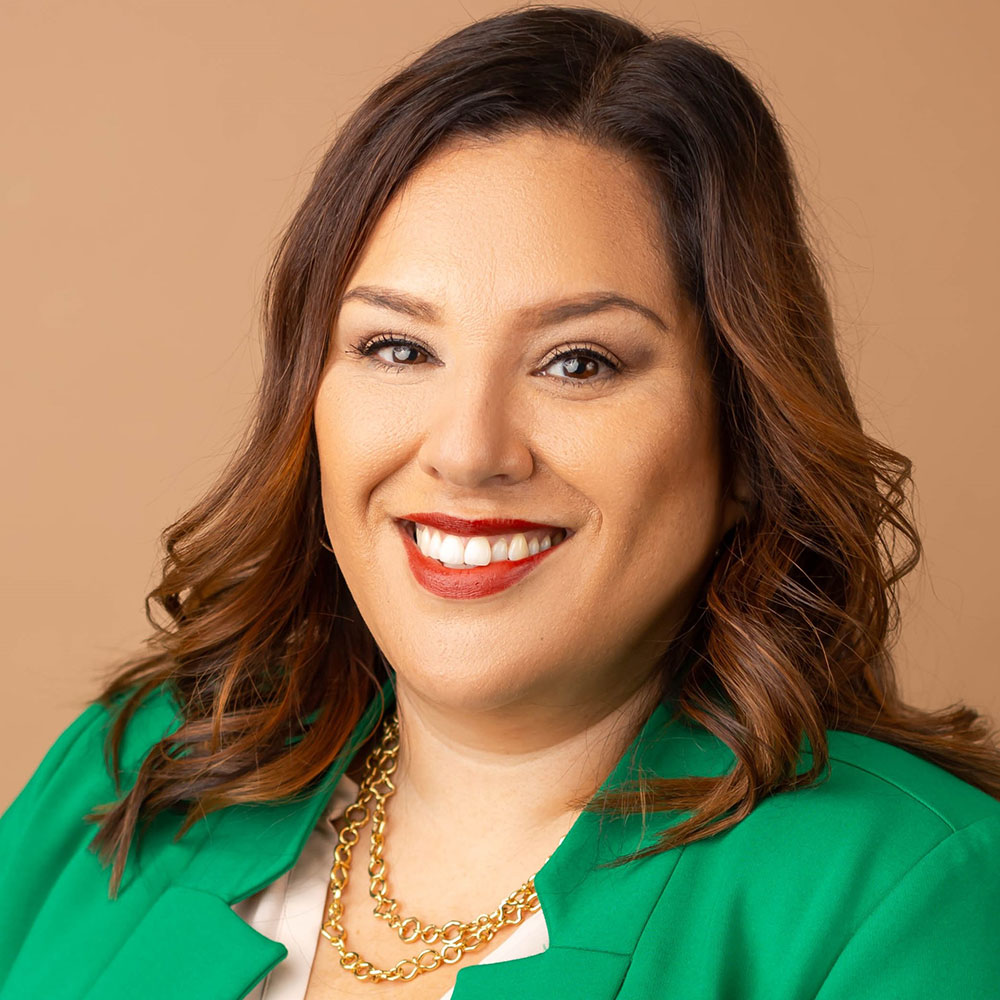 Berenice Núñez Constant
Chair
Berenice Núñez Constant is the Senior Vice President of Government Relations and Civic Engagement at AltaMed Health Services Corporation. In her current role she leads legislative and policy advocacy strategies to advance state initiatives to eliminate disparities in health care access and outcomes for Latino and multi-ethnic underserved communities. Berenice also helped to spearhead the formation of AltaMed's Civic Engagement Program aimed at impacting the social determinants of health faced by many of the patients and communities served by AltaMed and engaging communities in Los Angeles and Orange Counties in the electoral process. Collectively, Berenice has nearly 20 years of experience in the health care sector; working at the federal, national and state level to support the health care needs of underserved populations. Prior to joining AltaMed, Berenice was with Molina Healthcare, Inc., one of our nation's largest Medicaid Managed Care health plans. There she served as the Associate Vice President of Government Contracts. In that role, she lead regulatory and advocacy strategies to initiate and advance state and federal initiatives to support the health care needs of underserved populations enrolled or eligible to enroll in government sponsored programs. She also supported new business development expansion opportunities in current and prospective markets nationally. Further, she established the company's Latino legislative advocacy strategy to promote and advance policies for Latinos within Molina's national advocacy agenda. Berenice holds a Master of Public Health in Management and Policy from the University of California Los Angeles (UCLA) and a Bachelor of Arts in Sociology from California State University Long Beach. In 2010, Berenice was a recipient of the Congressional Hispanic Caucus Institute Health Policy Graduate Fellowship. She also serves on various boards, coalitions, and committees including the Latino Coalition for a Healthy California, UCLA Latino Policy and Politics Initiative, the SELA Collaborative, and is an appointee to the State of California's Master Plan on Aging Stakeholder Advisory Committee.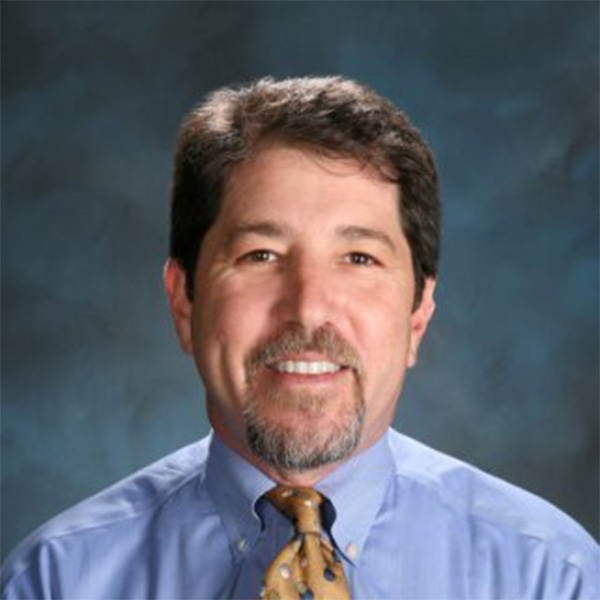 Ken Chawkins
Board Member
Ken is a Strategic Communications consultant with an emphasis on local government affairs. He has spent 25+ years working on strategic planning, community engagement and communications outreach for energy companies, as well as with multiple non-profit organizations. He is a Consultant with National Demographics Corporation, a nationwide leader in redistricting efforts, and also works as a Policy Advisor to a South Coast Air Quality Management District board member.
Ken has a long history of civic involvement including service on non-profit boards focused mostly in Environmental Policy, municipal governance and youth development including Coro Southern California, Legacy Los Angeles, the Los Angeles Economic Development Corporation Executive Committee, Sustain OC and the Environmental Leadership Institute.  He holds a BA in Political Science from UCLA, a MA in Public Policy from Claremont and is a graduate of the Coro Fellows Program in Public Affairs. He currently lives in Pasadena with his wife, Dr. Lan Nguyen-Chawkins and has two college-aged daughters, Dania and Emma.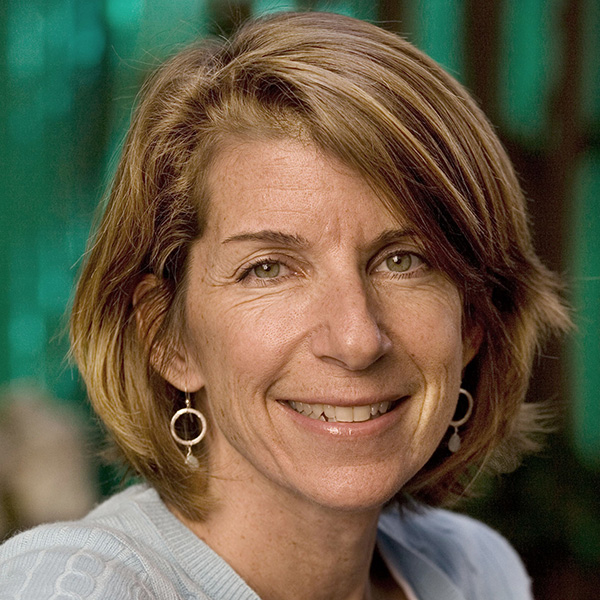 Shari Davis
Board Member, Secretary
Shari Davis is a long-time community activist in Santa Monica and currently serves as co-chair of Community for Excellent Public Schools (CEPS), a nonprofit grassroots political action committee dedicated to advocating for increased financial resources for public schools. She also served as a leader of various campaigns in the last decade that now generates $37 million annually for Santa Monica-Malibu public schools.
In addition to her current role as Chair of the Board of Directors of The Children's Partnership, she has been a program consultant on several TCP projects since 1996, including Computers In Our Future, for which she facilitated corporate outreach and donations. She also serves as the Co-Director of the Public Policy Institute at Santa Monica College and adjunct professor of Political Science.
Prior to her nonprofit work, Shari spent 12 years as a public affairs advocate and governmental relations consultant and has experience as a municipal finance investment banker. She is past chair of Covenant House California and served on the boards of the Children's Museum of Los Angeles, the Weingart Center Partners, and Alternative Living for the Aging.
Shari graduated from the University of Southern California, where she double majored in political science and public relations.  She went on to earn her master's degree in public policy at Harvard University's Kennedy School of Government. She and her husband have made Santa Monica their home for 30 years and have three children. She enjoys running, skiing, and enjoying the beach with her family.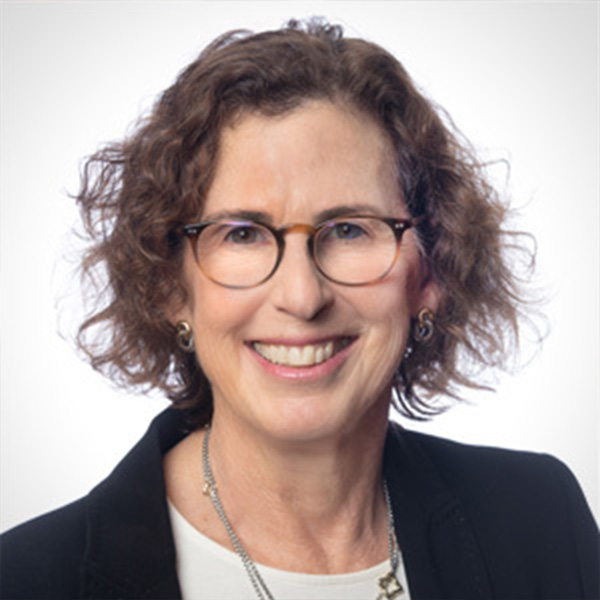 Susan Fleischman
Board Member
A seasoned clinician and healthcare executive, Susan Fleischman, MD, has excelled as a strategic business leader with expertise in Medicaid Managed Care policy, financing and care delivery with organizations including an integrated health plan and delivery system; she brings this vast experience and know-how to help guide HMA clients.
Prior to joining HMA, she served as national vice president for Medicaid, Charitable Care and Coverage for Kaiser Permanente where she was responsible for the creation and implementation of strategies for Kaiser Permanente to participate in Medicaid.
She has also served as a Medicaid health plan medical director providing medical oversight for a one million-member program serving members insured through government payers including Medicaid and the Children's Health Insurance Program (CHIP).
Her clinical experience includes serving as medical director and physician for a Federally Qualified Health Centers providing healthcare services to low-income uninsured individuals and families, including the homeless. She has also been an associate professor at the University of California, Los Angeles (UCLA) teaching community medicine to residents and medical students.
Dr. Fleischman is active in advocacy and improving programs and care for families in need. She earned a Doctor of Medicine degree and bachelor's degree in chemistry from UCLA and is a graduate of the first class of the California Healthcare Foundation Medical Leadership Fellowship. She has also participated as faculty for the program.
She has two children in college, and enjoys running, spinning, yoga, music, and scuba diving.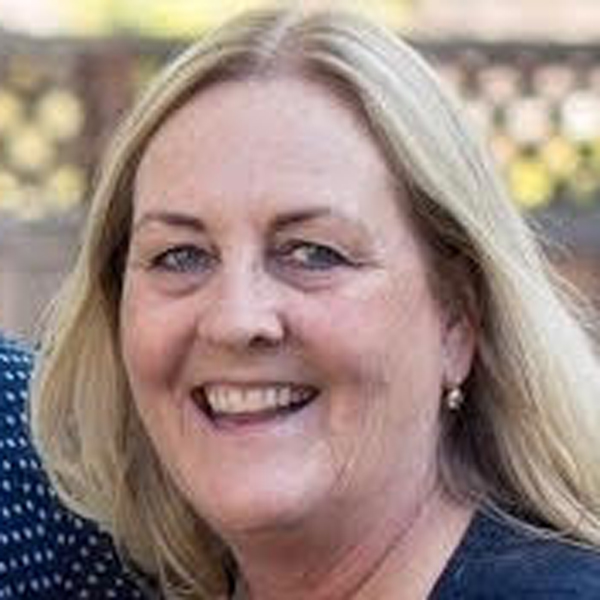 Tamara Ritchey Powers
Founding Board Member
Having "retired" from work in marketing and market research in order to raise kids, Tamara has devoted her efforts to nonprofit work.
Tamara served on the board of Planned Parenthood Los Angeles for nine years, including work on the Strategic Planning and Executive Committees. She has also served on the board of The Wonder of Reading, a literacy organization that helped build over 200 libraries in local public elementary schools; and on the board of The Boys and Girls Clubs of the Los Angeles Harbor, where she served as Board Chair her last two years. Tamara is also on the Board of Pueblo Nuevo Education Group, the resource and advisory arm of Camino Nuevo Charter Academy. She served on the State's Rewards and Intervention Advisory Committee from 1997-2002, to help create the state's Public School Accountability Act. And, after twenty years as an advisory board member for The Children's Partnership, she is now a founding board member.
In 2013, Tamara chaired the Grant Screening Board for The Everychild Foundation, a women's foundation that makes a single $1 million grant each year to a child-based organization in the Los Angeles area.
An active community volunteer, Tamara has led parent groups and fundraising efforts at both Chadwick School, an independent school, and at local public schools, as well as leading a local mother-daughter philanthropy group, including volunteering significant hours to a range of local non-profits.
Tamara received a bachelor's degree in Economics from Stanford and an MBA from Stanford's Graduate School of Business and continues to be actively involved in fundraising for both.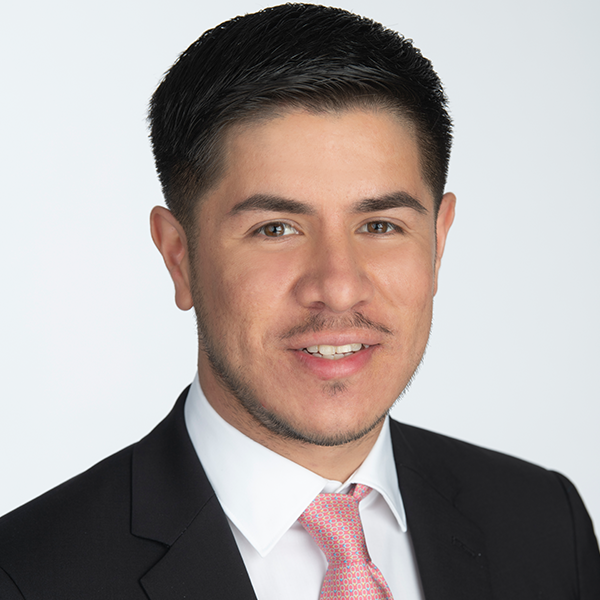 Anthony Perez
Board Member
Anthony Perez is a principal at The Raben Group, providing strategic communications, advocacy, and planning support to clients in California, Texas, and nationally.
Anthony has worked with a broad range of clients focused on pushing progressive criminal justice reform policies and new safety priorities. In California, he has worked with Californians for Safety and Justice on the passage and implementation of Proposition 47. He worked with the client to build a broad coalition of Latino, immigrant rights and business leaders to support the ballot initiative and engage in its implementation. Anthony has also been working with a group of re-entry providers in LA County to integrate financial coaching into their service delivery model and help build a national model on asset building for formerly incarcerated individuals. Nationally, Anthony has been working with Alliance for Safety and Justice to help the organization build its visibility nationally and in seven of the nation's top incarceration states.
Anthony helped with the firm's expansion into Texas, working alongside colleagues to assess the needs and opportunities in the Lone Star State. Anthony has provided communications and advocacy support to The Borderplex Alliance and the Council on Regional Economic Expansion and Educational Development (CREEED) as they tackle economic development and education issues in the Texas border region. Anthony has helped both clients build relationships with national reporters and influencers and gotten them featured in The Huffington Post, The Atlantic, Washington Post, Fort-Worth Star-Telegram, and El Diario de Mexico. A few of Anthony's other clients include The California Endowment, The Campaign for College Opportunity, and Diverse Asset Managers Initiative.
Prior to joining The Raben Group, Anthony worked as a data analyst for The Program for Environmental and Regional Equity (PERE) at USC, conducting quantitative and qualitative research on a broad range of policy issues such as immigrant integration, environmental justice, and movement building and publishing reports on these topics. Anthony also worked at The California Endowment, developing grant-making strategies on youth development and violence prevention in California.
Anthony is a native of Santa Ana, California, and child of immigrant parents whose story of adversity and perseverance navigating this country keep him grounded and committed to social justice. Anthony holds a master's in Public Policy from the University of Southern California and received his undergraduate degree at the University of California, Berkeley.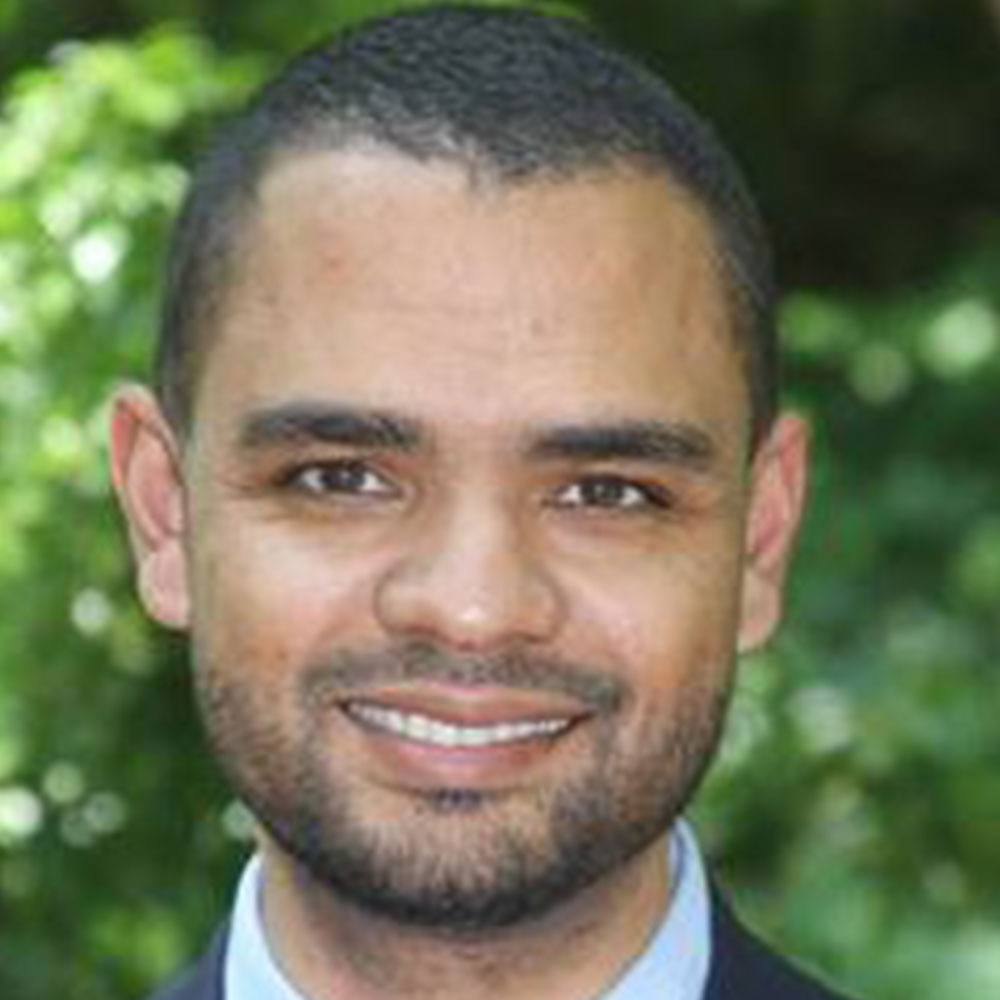 James Perez
Board Member
James serves as Associate General Counsel at Caltech/Jet Propulsion Laboratory. He has over 16 years of litigation and investigation experience. Prior to joining Caltech/JPL, James was an attorney in private practice in Los Angeles and Washington, D.C., and served as Counsel to the United States Attorney for the District of Columbia, where he helped manage the largest U.S. Attorney's Office in the country. He was also a Senior Assistant United States Attorney in the Office's Appellate Division.
James earned his undergraduate degree from the University of Southern California (USC) and his J.D. from New York University School of Law, where he was the Executive Editor of the New York University Law Review. He also served as a judicial law clerk to the Honorable Damon J. Keith for the United States Court of Appeals for the Sixth Circuit in Detroit, Michigan and to the Honorable Julian Abele Cook, Jr. for the United States District Court for the Eastern District of Michigan. In 2016, Mr. Perez was named one of the National Bar Association's "Nation's Best Advocates: Top 40 Under 40 Lawyers." For his pro bono work, he received the 2019 Humanitarian Award from the ACLU of Southern California.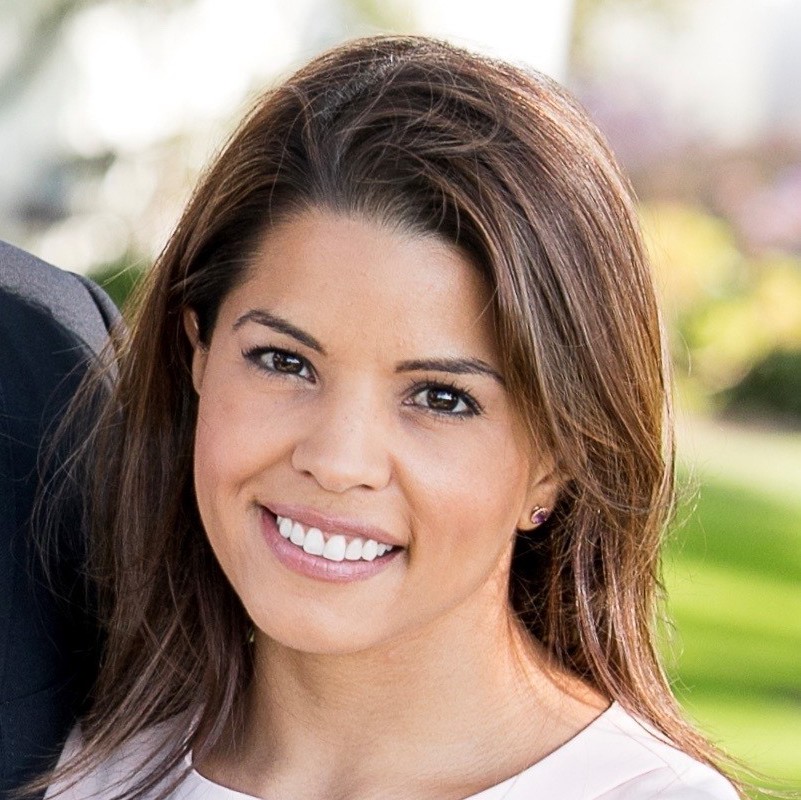 Jessica Perez
Board Member
Jessica Perez is a Partner in Deloitte's Healthcare & Life Sciences practice and serves as the national Healthcare M&A Leader and as Deloitte's Global Life Sciences and Health Care Diversity, Equity & Inclusion Leader. Jessica has over 16 years of public accounting experience in the healthcare industry. Jessica has experience advising senior executives on M&A strategy and execution. Her experience includes advising both private equity and corporate clients on many aspects of acquisitions including; due diligence, accounting structuring, financial reporting, valuation considerations and financing documents. She also leads Deloitte Academy, a program that helps underrepresented students overcome obstacles on their path to college readiness, serves as the Dean of Students for the Advisory Summer Intern program, and leads the Hispanic Network in her local office. Jessica holds a BS in Accounting and BBA in Management from Loyola Marymount University.
The Children's Partnership was founded in 1993 by Wendy Lazarus and Laurie Lipper to identify new trends and emerging issues that affect children and provide analysis and strategies for action.  Along with partners and supporters, The Children's Partnership is now a leading children's advocacy organization fighting to ensure access to health care and technology for every child, especially those most in need.
Today, our co-founders serve as Senior Advisors to the organization's new president, Mayra E. Alvarez. The Senior Advisors are also engaged in efforts to support nonprofits in their transition of leadership. In May 2017, Wendy and Laurie's article 
Six Strategies for Nonprofit Leadership Transition
was
featured in the 
Stanford Social Innovation Review
. It provides helpful insights on how to successfully hand off your organization to the next generation.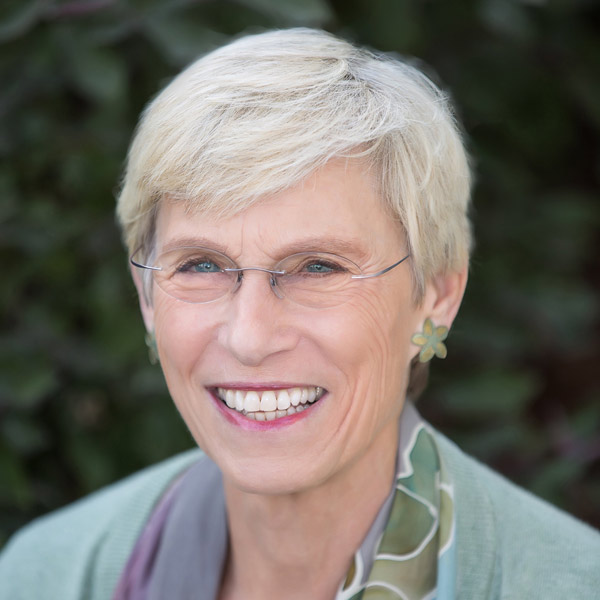 Wendy Lazarus
Co-Founder and Senior Advisor
Wendy Lazarus is Co-Founder of and Senior Advisor to The Children's Partnership (TCP), a national, nonprofit organization founded in 1993 to advance the interests of America's children and families—especially those at risk of being left behind. In 2015, she co-led an executive transition, turning over leadership of the organization to Mayra Alvarez, the current President of TCP.
Ms. Lazarus is a leading advocate and policy expert on a wide range of children's issues, having spent more than 40 years working on the front lines for children across the nation. Throughout the years, she has helped secure improved health care, child support, access to information technologies and other vital resources for hundreds of thousands of children and families.
Through her leadership at The Children's Partnership, digital opportunity for children has become a forefront policy issue in the United States. Ms. Lazarus helped secure first-in-the-nation technology policy gains in California that directed technology resources and training to underserved children and their families.
She also carried out pioneering work on the content dimension of the digital divide, having co-authored the first comprehensive report on Internet content from the standpoint of the needs of underserved Americans. The Children's Partnership also developed a portal to help low-income and underserved communities use and create online content and produced a widely used Parent's Guide to the Internet.
In addition, Ms. Lazarus has worked to ensure that every child in America has access to quality health care and has led a number of health reform efforts, including major improvements in the federal Medicaid program for children. While at TCP, she helped create and lead the 100% Campaign, a California-based effort which succeeded in its goal of enabling all children to get health coverage. With Ms. Lazarus's leadership, The Children's Partnership also spearheaded the creation and roll-out of Express Lane Eligibility, pioneering a way to use technology to expedite enrollment in public health insurance programs for hundreds of thousands of uninsured children through other public programs in which they are already enrolled. Ms. Lazarus also developed the next frontier in health care for children—the deployment of new technologies such as telehealth to improve children's health.
Prior to founding The Children's Partnership, she served as the Children's Defense Fund's first national Director of Health, as founding Vice-President for Policy at Children Now, and as a consultant to the Conrad Hilton and Piton Foundations.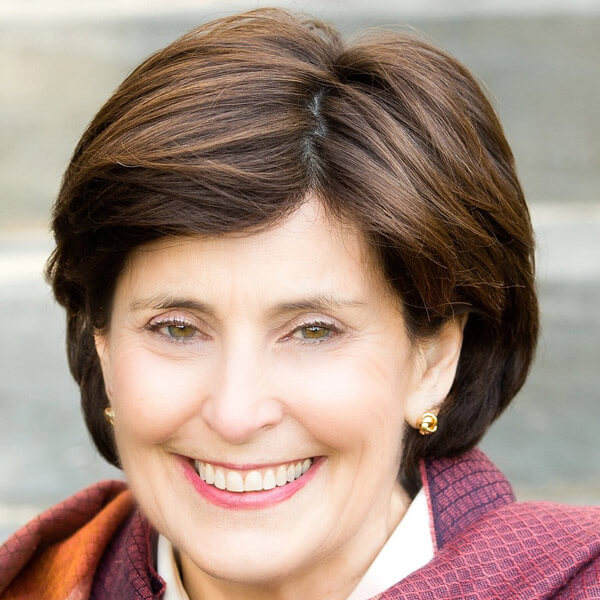 Laurie Lipper
Co-Founder and Senior Advisor
Laurie Lipper is Co-Founder of and Senior Advisor to The Children's Partnership (TCP), a national, nonprofit advocacy organization founded in 1993 to advance the interests of America's children and families—especially those at risk of being left behind. In 2015, she co-led an executive transition, turning over leadership of the organization to Mayra Alvarez, the current President of TCP.
Her work at The Children's Partnership has been recognized for its foresight and leadership, especially in the area of children and digital media. In 1994, she co-authored the first comprehensive report on how digital society impacts children, followed by co-authoring an award-winning, first-of-its-kind parenting resource for the information age. In the following years, she authored multiple publications about children and the digital society and led the development of several digital projects including the first website focused on creating content for low-income Americans. She created and managed communications for many successful advocacy campaigns, securing increased health care and dental care for California's children, the expansion of next-generation technologies for health care through telehealth, and numerous efforts to close the digital divide.
Ms. Lipper was founding Vice President for Communications at Children Now, a California-based policy organization, where she developed groundbreaking communications strategies for child advocacy. Her work at Children Now included several innovations such as fashioning the marketing elements and releasing, in 1989, the first California Report Card on how the state's children are faring. This technique spawned a generation of data-based accountability tools supported by communications presentations and messaging in child advocacy. She also developed a model media and communications program for children's issues, including public opinion research projects, the blending of policy and communications outcomes in strategy development, and the creative development and production of the print, digital, and video advocacy tools for the organization.
Previously, she was Deputy Campaign Manager for a California campaign reform initiative, Proposition 68, and Marketing Director of Hands Across America, a one-of-a-kind mega-event that raised awareness and funds to alleviate hunger and homelessness. She served as Executive Director of The Nation Institute, a New York-based organization that promotes civil liberties and debate on foreign and domestic policy.
Throughout her career, Ms. Lipper has fostered innovative approaches to advocacy. She has been adept at anticipating emerging issues and developing them into advocacy platforms. At The Children's Partnership, she also honed the structure of the organization to support 22 years of co-leadership and a virtual organization with multiple offices. She has worked to recruit and mentor young advocates interested in pioneering new approaches to advocacy and she has designed organizational structures to support innovation.
In 2017, Laurie Lipper co-founded Kids Impact Initiative, a nonprofit project started to improve the lives of the nation's 74 million children. After more than three decades as an advocacy organization executive, Ms. Lipper launched Kids Impact to support and strengthen the child advocacy field as a whole. Kids Impact analyzes advocacy trends and lessons across a broad range of issues, advancing new ways to reinforce effective efforts already underway and ratchet up accountability and advocacy for children. Currently, Ms. Lipper serves on the Washington Advisory Council of Common Sense Media. She is an accomplished speaker to schools and parent groups, and to the media. Ms. Lipper received her undergraduate degree from the University of California at Santa Barbara and resides in Washington, D.C.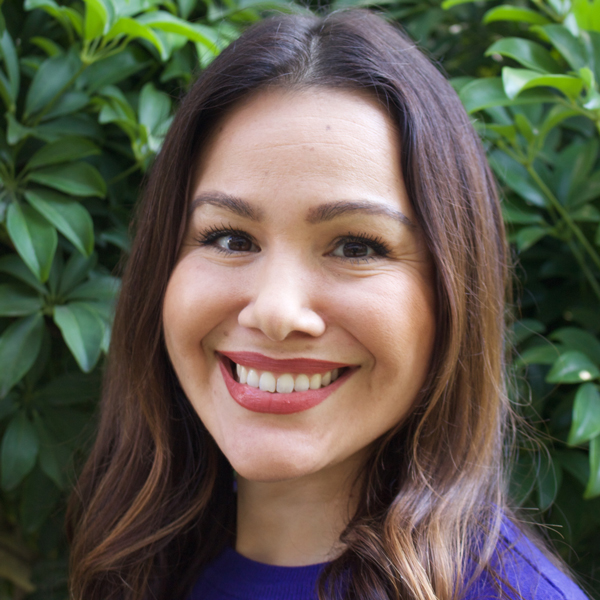 Mayra E. Alvarez
President
malvarez@childrenspartnership.org
Mayra E. Alvarez, MHA is President of The Children's Partnership, a nonprofit advocacy organization working to advance child health equity by ensuring all children have the resources and opportunities they need to grow up healthy and thrive. In 2021, she was named by President Joe Biden to the COVID-19 Health Equity Task Force. In 2019, she was nominated by California Gov. Gavin Newsom to serve on the First 5 California Commission and the Early Childhood Policy Council and in 2017, by then-Attorney General Xavier Becerra to serve on the California Mental Health Services Oversight and Accountability Commission (MHSOAC).
Prior to The Children's Partnership, Ms. Alvarez completed a several-year set of assignments at the US Department of Health and Human Services (HHS) in the administration of President Barack Obama. She served as the Director of the State Exchange Group for the Center for Consumer Information and Insurance Oversight at the Centers for Medicare and Medicaid Services, and led a team responsible for supporting states in the establishment of Health Insurance Marketplaces.  Previously, Ms. Alvarez served as the Associate Director for the HHS Office of Minority Health, where she led the coordination of OMH's work related to the Affordable Care Act, community health workers and language access. Prior to this role, Ms. Alvarez served as Director of Public Health Policy in the Office of Health Reform at HHS where she had primary oversight responsibility for coordinated and timely implementation of the public health, prevention and health care workforce policy provisions in the Affordable Care Act.
Before joining the Obama Administration, Ms. Alvarez served as a Legislative Assistant for Senator Dick Durbin (D-IL) and for then-Congresswoman Hilda L. Solis (D-CA). Ms. Alvarez began her professional career as a David A. Winston Health Policy Fellow in the office of then-Senator Barack Obama (D-IL).
She completed her graduate education at the School of Public Health at the University of North Carolina at Chapel Hill and her undergraduate education at the University of California at Berkeley. She is originally from outside San Diego, CA, and is the proud daughter of Mexican immigrants.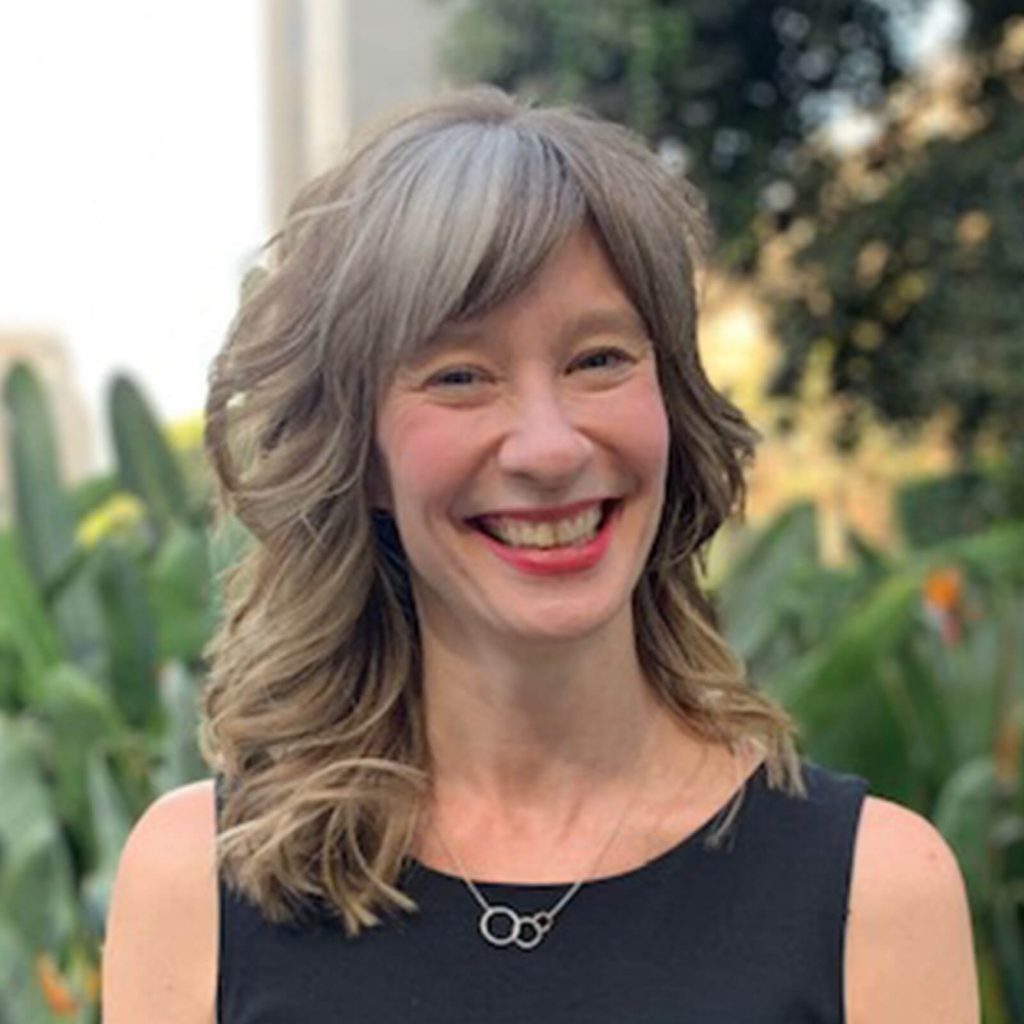 Angie Franchino
Vice President
As Vice President, Angie oversees all operations for TCP and is passionate about ensuring that nonprofits' internal operations are in alignment with their external values. Angie came to TCP after a decade at Step Up, a national nonprofit empowering girls in underserved communities fulfill their potential. Angie left Step Up as Chief of Staff after having helped grow the organization in a number of roles from after-school instructor to Managing Director to VP of Fundraising & Operations. Prior to Step Up, Angie held membership and marketing roles at UCLA, and worked in meeting planning for the American Staffing Association, a nonprofit trade association in Washington, DC. Angie received her B.S. in journalism from Boston University. Angie is passionate about public service and volunteering and currently serves as a Court Appointed Special Advocate with CASA LA.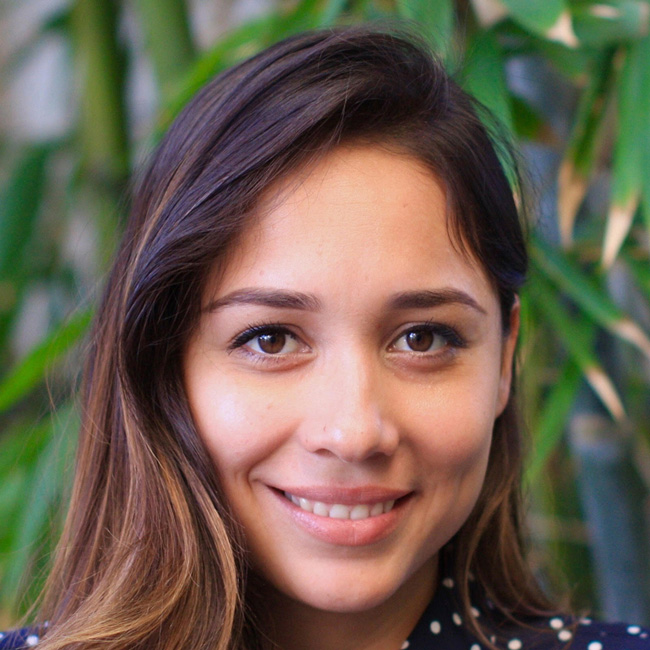 Gabriella Barbosa
Managing Policy Director
gbarbosa@childrenspartnership.org
Gabriella Barbosa is the Managing Director of Policy at The Children's Partnership, where she leads the development, implementation and supervision of a multi-issue advocacy agenda focused on advancing systemic changes that protect and promote the well-being of children from historically marginalized communities through public policy, research, partnerships and community engagement. Gabriella has a decade of experience using various advocacy strategies to achieve a more just and equitable society for children. She previously served as the Public Policy Director for a local elected official and a non-profit advocacy organization, where she developed and utilized a policy-making approach that shifts power to community members as the drivers of systemic change for themselves, their families and their communities. Gabriella began her legal career as an Equal Justice Works Fellow in the Children's Rights Project at Public Counsel, where she designed and implemented an advocacy project focused on improving the academic outcomes of immigrant students and students from immigrant families using direct legal representation, impact litigation, policy advocacy and community education. She was also previously a public school teacher in South Los Angeles. Gabriella is a proud daughter of immigrants. She received a B.A. in Political Science and Human Rights from Columbia University and a law degree from Columbia Law School.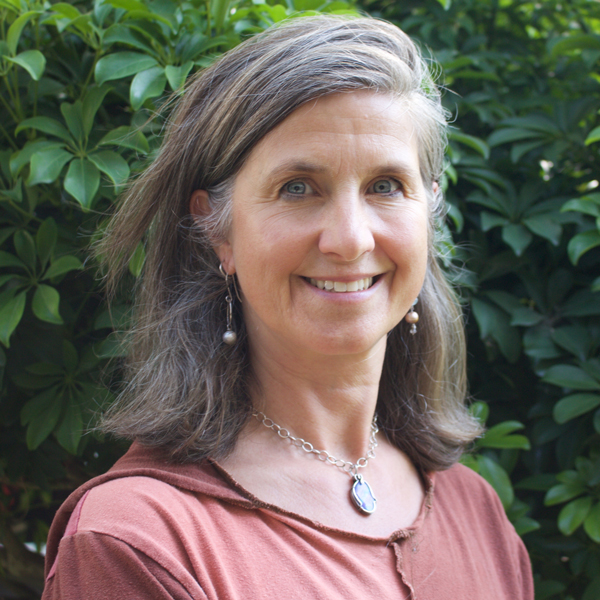 Kristen Golden Testa
Director, California Health Programs
ktesta@childrenspartnership.org
Kristen has worked with TCP since 2001 to expand and improve health coverage and enrollment for children, focusing on Medi-Cal, the Children's Health Insurance Program (CHIP), and Covered California. She also leads on federal health coverage issues affecting children to secure the sustainability of children's health insurance programs and continue to improve upon children's ability to easily enroll in coverage and access care.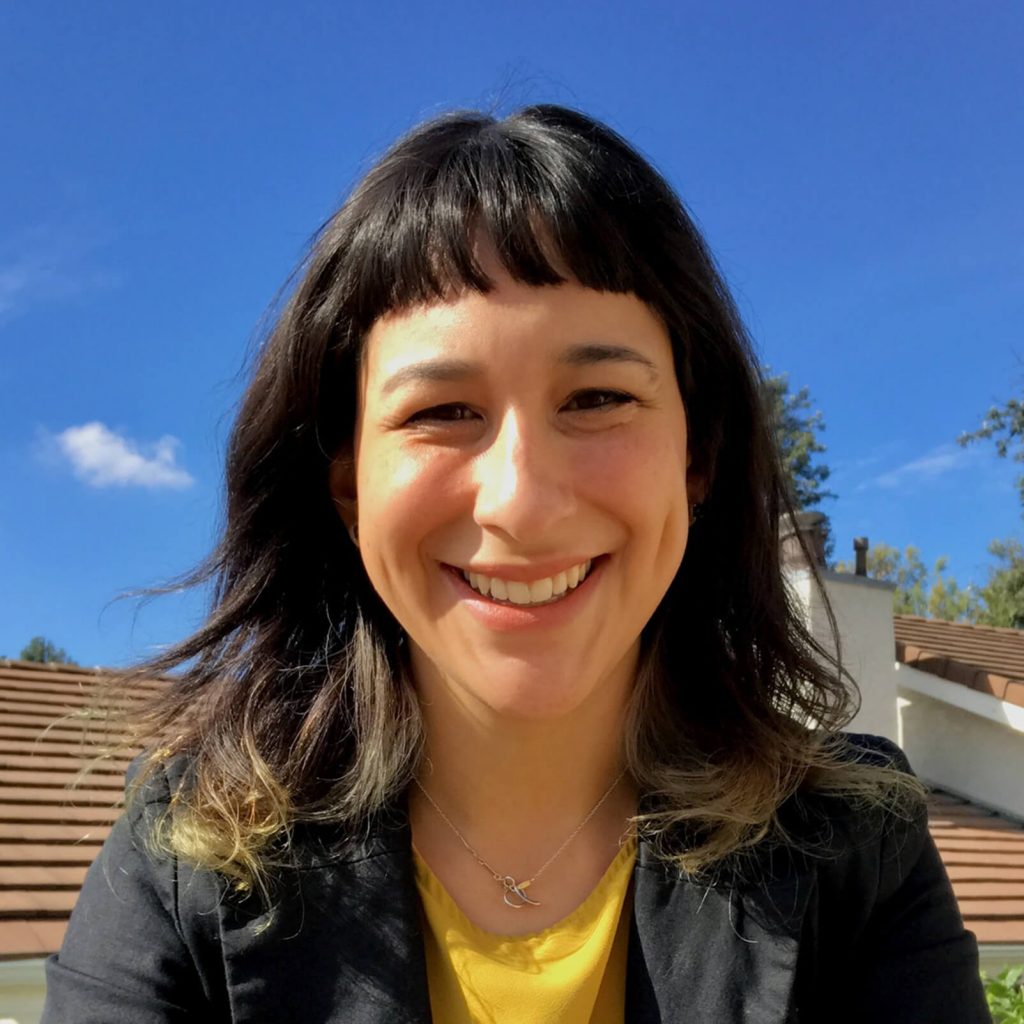 Angela Vazquez
Policy Director
Angela is Policy Director at The Children's Partnership, where she helps shape, lead, and execute TCP's policy and advocacy agenda, specifically focusing on mental health. Throughout her career, Angela has worked to ensure marginalized young people, like foster youth, have better access to mental health services and education supports for which they are entitled to through policy and administrative regulation analysis. In doing so, she has always worked to uplift the voices of impacted communities. She received a B.A. in Psychology/Religious Studies from Claremont McKenna and her M.S.W. from USC. Angela sits on the Board of Trustees at Pacific Oaks College in Pasadena.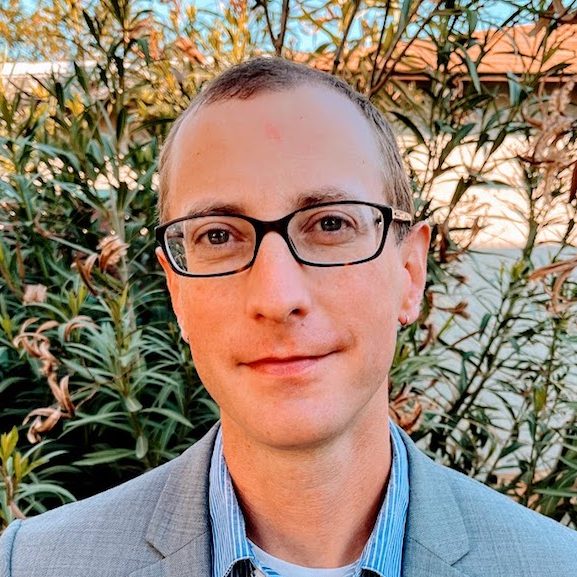 Maddie Ribble
Policy Director
mribble@childrenspartnership.org 
As Policy Director, Social Determinants of Health, Maddie is a  key leader on the policy team and is responsible for a number of TCP's high priority policy areas, research, and advocacy initiatives. Maddie is the organizational lead on various social determinants of health and their impact on child health and well-being, including digital equity, such as broadband access and telehealth, economic security, and housing. In addition, the position serves as TCP's strategic lead on evaluating TCP's emerging issues in California and nationally.
Maddie's career has been focused on building campaigns, coalitions, and partnerships to change policy, reform systems, and build community power for health equity and racial justice.
Most recently, Maddie served as Senior Policy Associate for Health & Economic Justice at the Children's Defense Fund-California where he worked to advance environmental justice, guaranteed income programs, and stronger tax credits initiatives.
Prior to relocating to California in 2021, Maddie served for 13 years as Director of Public Policy and Campaign Strategy at the Massachusetts Public Health Association. Maddie's advocacy and coalition leadership at MPHA were instrumental in major policy reforms and investments to improve the effectiveness and equity of the local public health system, the creation of the statewide COVID-19 Equity Task Force and the Vaccine Equity Now! Coalition, establishment of the Massachusetts Prevention & Wellness Trust Fund, stronger focus on health-related social needs and community based organizations in Medicaid reform, new financing sources for healthy food retailers, investments in public and active transportation, and stronger relationships between public health and grassroots organizations.
Maddie served as a board member for several statewide housing and transportation policy coalitions, including as co-chair of the Transportation Justice Working Group of Transportation for Massachusetts, and he was appointed to numerous advisory committees regarding Medicaid reform and hospital community benefits. Prior to his work at MPHA, Maddie served as Director of Intergovernmental Relations at the Boston Public Health Commission.
Maddie also served for more than 15 years in a variety of volunteer organizing, advocacy, and governance roles for community-based organizations focused on affordable housing in Boston neighborhoods.
He received his MPH from the Boston University School of Public Health. Maddie currently lives in Long Beach with his partner and two kids, 10 and 8.
Eva Rivera
Policy Director
Eva, as Policy Director, Early Childhood Development is a key leader on the policy team and is responsible for a number of TCP's high-priority policy areas, research, and advocacy initiatives related to early childhood development. Eva is the organizational lead on issues impacting children ages 0-5 and their families. In addition, she will serve as TCP's strategic lead on evaluating TCP's emerging issues relating to early childhood in California and nationally.
Eva has served in various positions working on program development and design, outcomes measurement and quality improvement, coaching and facilitation, and project management. As a Family Support Supervisor for the Educare Learning Network, a national network of 20 early learning centers, Eva was responsible for health, mental health, social and emotional, and parent services integration and coordination for families enrolled at the center, leading the development of parent programming focusing on child development and self-sufficiency issues as identified by parents, and chairing the English Language Learner Committee, which provided professional and practices development programs for providers working with English Language Learner students and their families.
While in multiple leadership positions at the Los Angeles Universal Preschool (LAUP), Ms. Rivera devised and implemented strategic plans to utilize continuous quality improvement cycles to create new and refine existing programming for practice improvement across a variety of outcome measures, while providing direct supervision of a team of twelve coaches and trainers and managing a technical assistance team that served over 175 of LAUP's early learning program partners annually.
Ms. Rivera is fluent in both English and Spanish. She is a certified National Facilitator of the Touchpoints Approach with the Brazelton Touchpoints Center and is an adjunct instructor for the Grace Abbott School of Social Work at the University of Nebraska, Omaha.
She received her Master of Social Work from the University of Nebraska at Omaha and she currently lives in Gardena with her two daughters, Sophia and Miranda, and her dog Juno.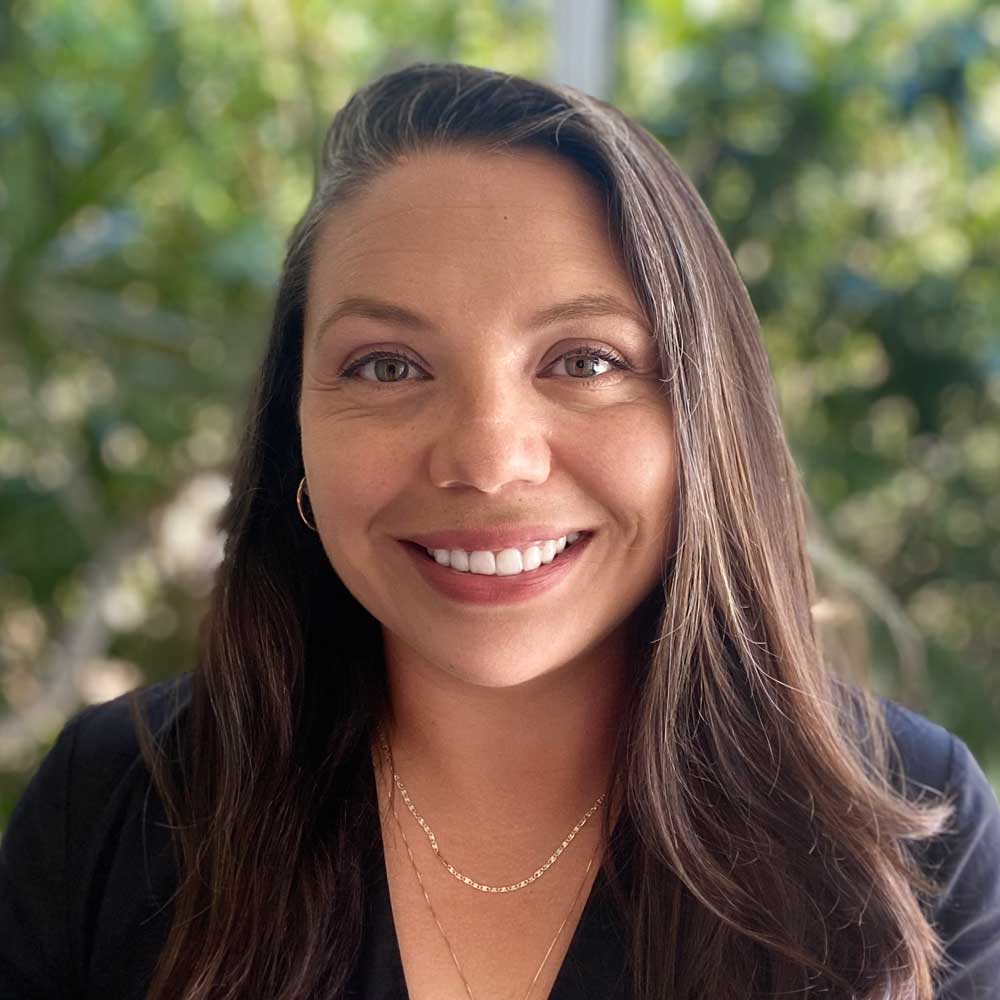 Liza M. Davis
Director, Community Engagement & Advocacy
liza@childrenspartnership.org
As Director, Community Engagement & Advocacy, Liza M. Davis plays a leadership role in cementing our statewide reach by engaging partners at the local, state and national level in our policy work through transformational relationship-building. Liza designs, executes and supports campaigns, programs, and policy development research, creating bridges between policymakers, legislators and community members. Liza also supports the creation of community-informed, culturally appropriate resources for families that reflect how policies impact them.
For the last decade, Liza M. Davis (she/her) worked as a public interest attorney, collaborating with, and providing direct representation to some of the most marginalized members of our community. Liza dedicated her entire legal career to representing children and families. As an attorney, Liza represented thousands of clients in matters regarding education law, family law, juvenile law, guardianship, public benefits, immigration, and other issues vital to improving their quality of life.
Before joining TCP, Liza was a Staff Attorney at the Legal Aid Foundation of Los Angeles (LAFLA) where she represented victims of torture, domestic violence, trafficking, and other serious crimes in both family law and immigration matters. In addition to representing clients, Liza advocated for the rights of families impacted by domestic violence via active participation in committees and various community-led coalitions focused on reimagining the way we serve families in crisis. Most recently, Liza helped build and organize the Reimagine Child Safety Coalition, which works to reimagine our family regulation system and the way we address child safety. While at LAFLA, Liza also helped develop and execute Legal Aid's first all-staff policy initiative: Support Over Separation (SOS), a policy initiative aimed to strategically address the intersection between legal aid and the child welfare system, with the goal of ensuring that families received the support and resources they need to stay together. Prior to joining LAFLA, Liza worked at Public Counsel where she provided direct legal services, policy and legislative advocacy on issue related to youth in the juvenile justice system, youth in foster care, and young victims of commercial sexual exploitation. While at Public Counsel, Liza also  to enforce the education/special education rights of system-involved youth and to decriminalize children with disabilities in schools, group homes and other foster care placements.
Immediately after graduating Southwestern Law School, Liza helped establish and direct the Deferred Action for Childhood Arrivals (DACA) pro-per clinic at the Immigration Center for Women and Children. She joined Southwestern Law School as an Adjunct Professor of Law in 2018 where she teaches, and mentors students interested in public interest and public sector law. Liza received a B.A. in Sociology with minors in Applied Psychology and History from the University of California, Santa Barbara. She is a proud immigrant from Guatemala, raised in Los Angeles. She shares her life with her husband Ryan, their two daughters, and their dog Chase.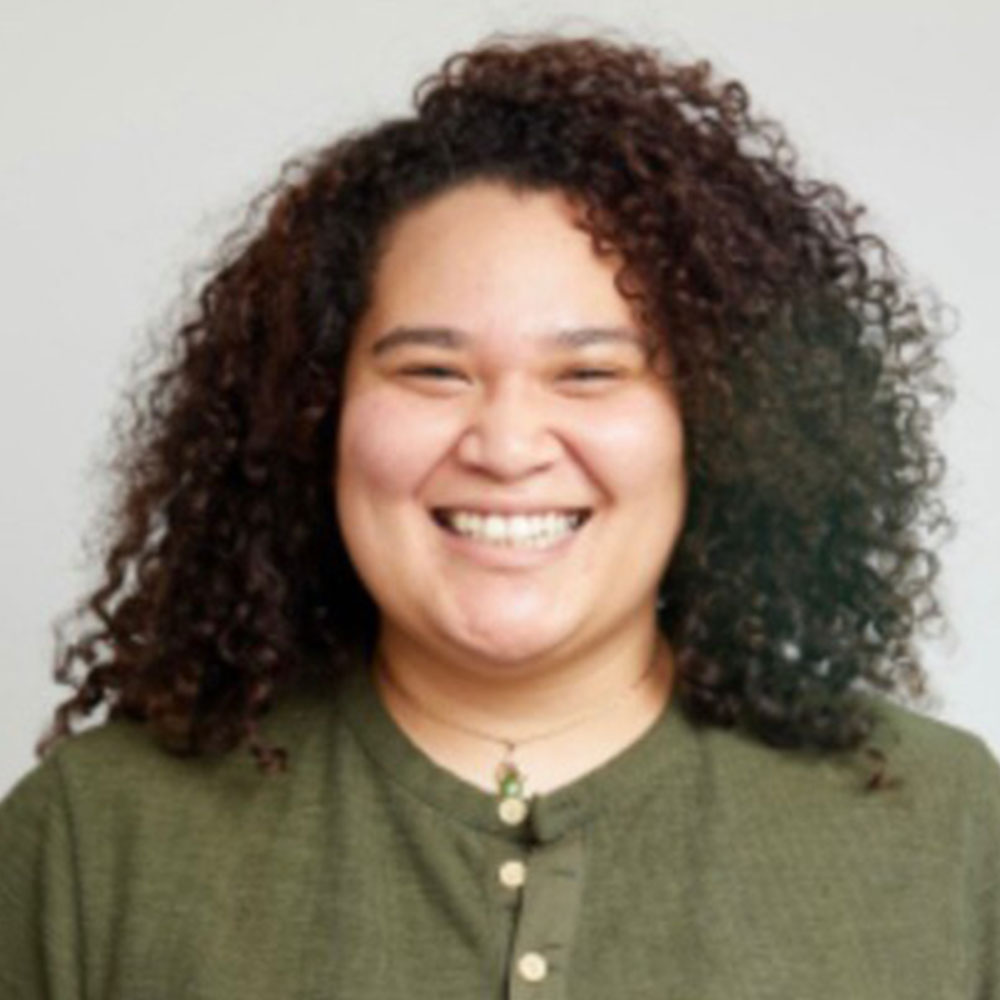 Monique Parks
Operations Manager
mparks@childrenspartnership.org
Monique is TCP's Operations Manager. She plays a critical role in supporting and ensuring the effectiveness of the TCP team by ensuring the organization runs smoothly, with particular emphasis on administration, finance & accounting and organizational governance. Prior to stepping into an operations role at TCP, Monique was Ms. Parks – a first grade teacher in Lost Hills. Having worked the last few years in a small town in the Central Valley, Monique got to experience firsthand how health and food deserts can be detrimental to a community. Monique is passionate about making systems and processes work so others can focus on their primary work and feel supported. Monique earned dual bachelor's degrees at Howard University in Sociology and Administration of Justice. She is originally from Roanoke, Virginia.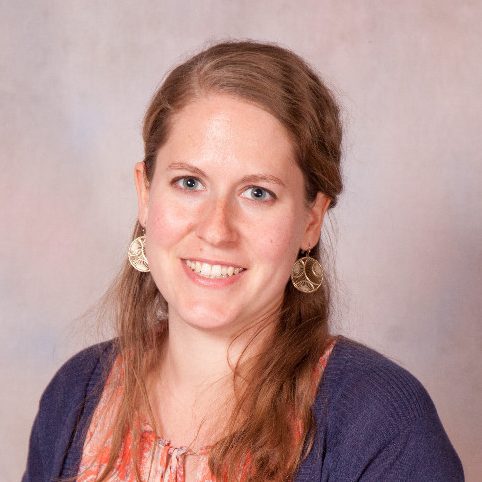 Laura Murray
Development Manager
lmurray@childrenspartnership.org
As the Development Manager, Laura spearheads all fundraising activities for The Children's Partnership (TCP), including grant-seeking and individual donor cultivation. Laura came to TCP after nearly a decade of working with The Public Interest Network in Atlanta, Boston, Ann Arbor, Washington D.C. and Los Angeles. In that time, Laura developed expertise in making change at the state level by working on environmental, consumer and good government campaigns in roles ranging from Senior Grantwriter to Consumer Associate and Canvass Director. Laura received her Bachelor of Arts degrees in Public Policy and American Studies from the College of William and Mary in Williamsburg, Virginia, where she also developed expertise in how to dip fruit in chocolate during her time working at a candy store.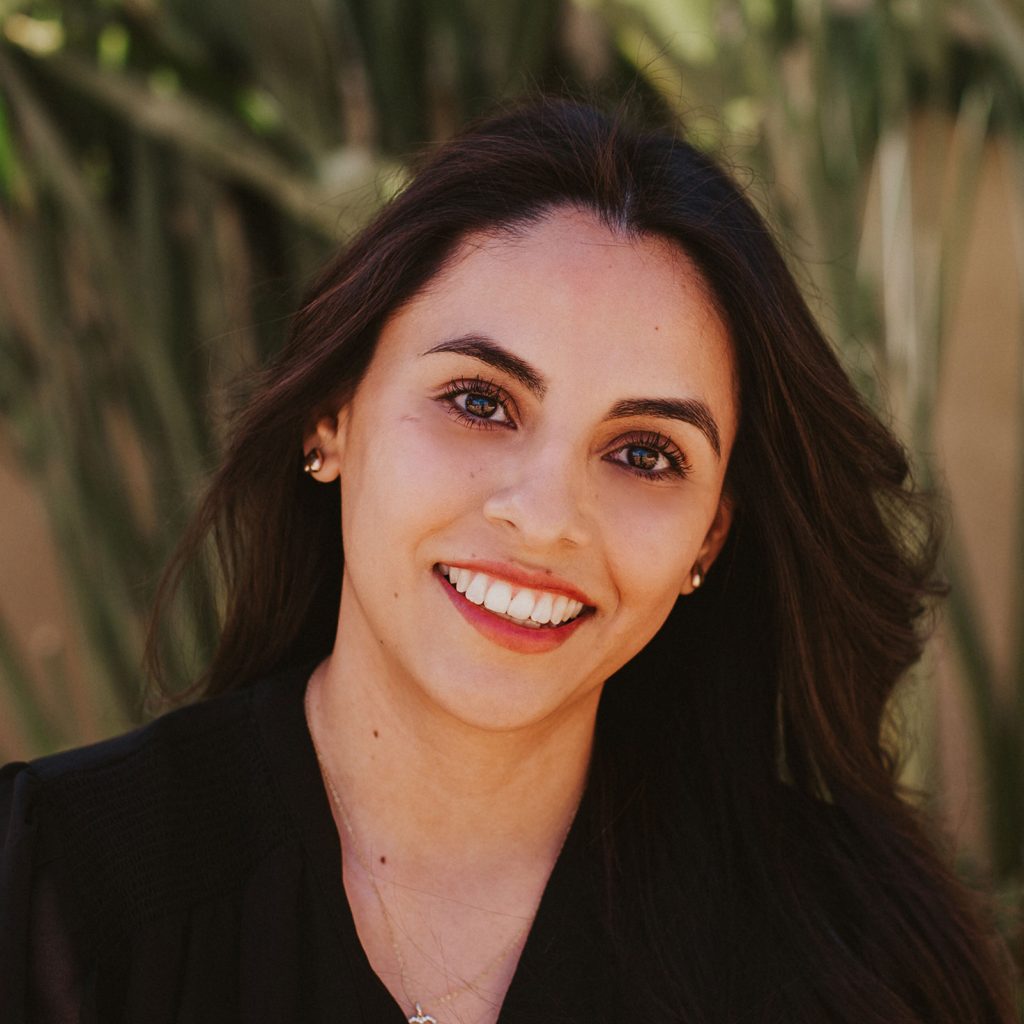 Gabby Benitez
Policy Associate
gbenitez@childrenspartnership.org
As a Policy Associate at The Children's Partnership, Gabby works in multiple areas of the organization's policy and advocacy efforts including immigrant health, oral health and health care coverage that aim to advance children's health equity and access. Gabby has experience in program evaluation, assessing programs for government and community based organizations in the areas of education, public health, community outreach, criminal justice and substance abuse and prevention. Gabby is passionate about social justice and equity, and as an immigrant herself, she has examined and advocated to improve educational opportunities for marginalized communities at public universities and representation at schools. Gabby is a triple alumnus of UC Irvine with a B.A. in Political Science, B.A. in Criminology, Law and Society, and a Master's degree in Public Policy.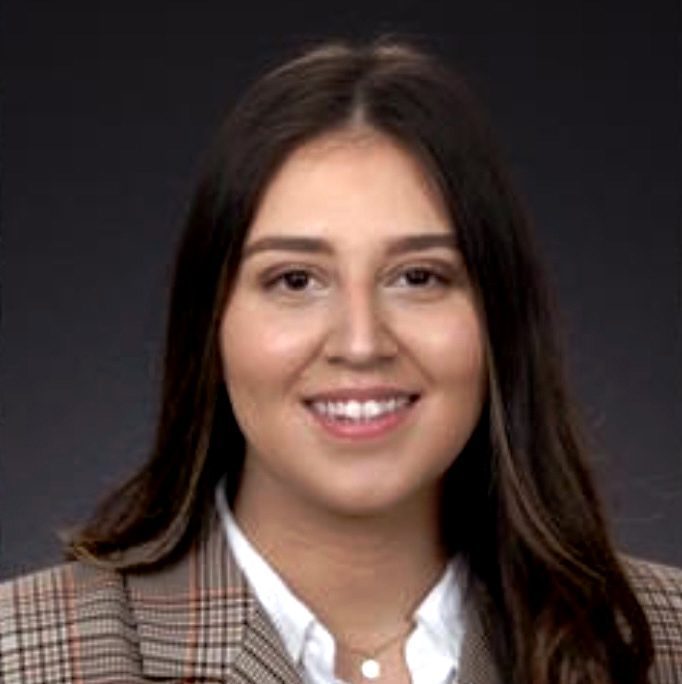 Dayanara Ruiz
Policy Associate
dayanara@childrenspartnership.org
Dayanara Ruiz is a Policy Associate at The Children's Partnership (TCP). She works with the Mental Health Policy Team focusing on Early Childhood Development with the goal of ensuring 0-5 year olds have their social and emotional health needs met in an equitable and holistic manner. Dayanara's work supports TCP's policy priority of ensuring children receive equitable access to mental health services through policy advocacy, policy research and community engagement. She received her B.A. in Political Science at the University of California, Los Angeles and her Master of Public Health from the Keck School of Medicine at the University of Southern California.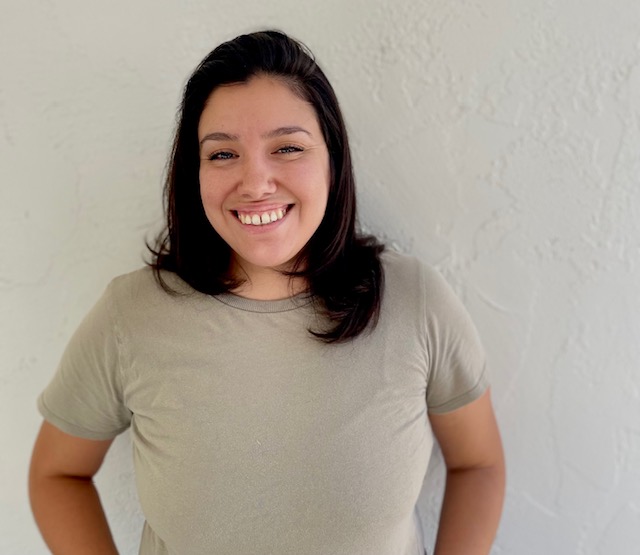 Alejandra Alvarez
Executive Assistant
aalvarez@childrenspartnership.org
Alejandra Alvarez is TCP's Executive Assistant and is an important voice for TCP, supporting the organization's President and senior staff and often serving as the first point–of–contact for external parties. Ale serves as a key administrative partner to the President and senior staff, triaging communications with external stakeholders, managing scheduling requests, and anticipating logistical needs to create effective synergy. The role serves to help ensure the organization runs smoothly, with particular emphasis on efficient administrative logistics and relationship management. Ale is one of four daughters, a student, a wife, and a dog mom. She has had an unconventional educational journey, completing a vocational college certificate as a PCT, and now attending Southwestern College, where her favorite courses have focused on sociology, and Chicano studies. She has worked at In-n-Out Burger, on and off, for roughly ten years, and has valued the experience for the customer service skills it has instilled and the friendships it has allowed her to make, including meeting her now-wife. A native of San Diego and the proud daughter of Mexican immigrants, Alejandra plans to further her academic goals by transitioning from community college to a four-year university in the next year. She has decided to take this semester off to focus on internships exploring the nonprofit sector, particularly those organizations focused on supporting marginalized youth.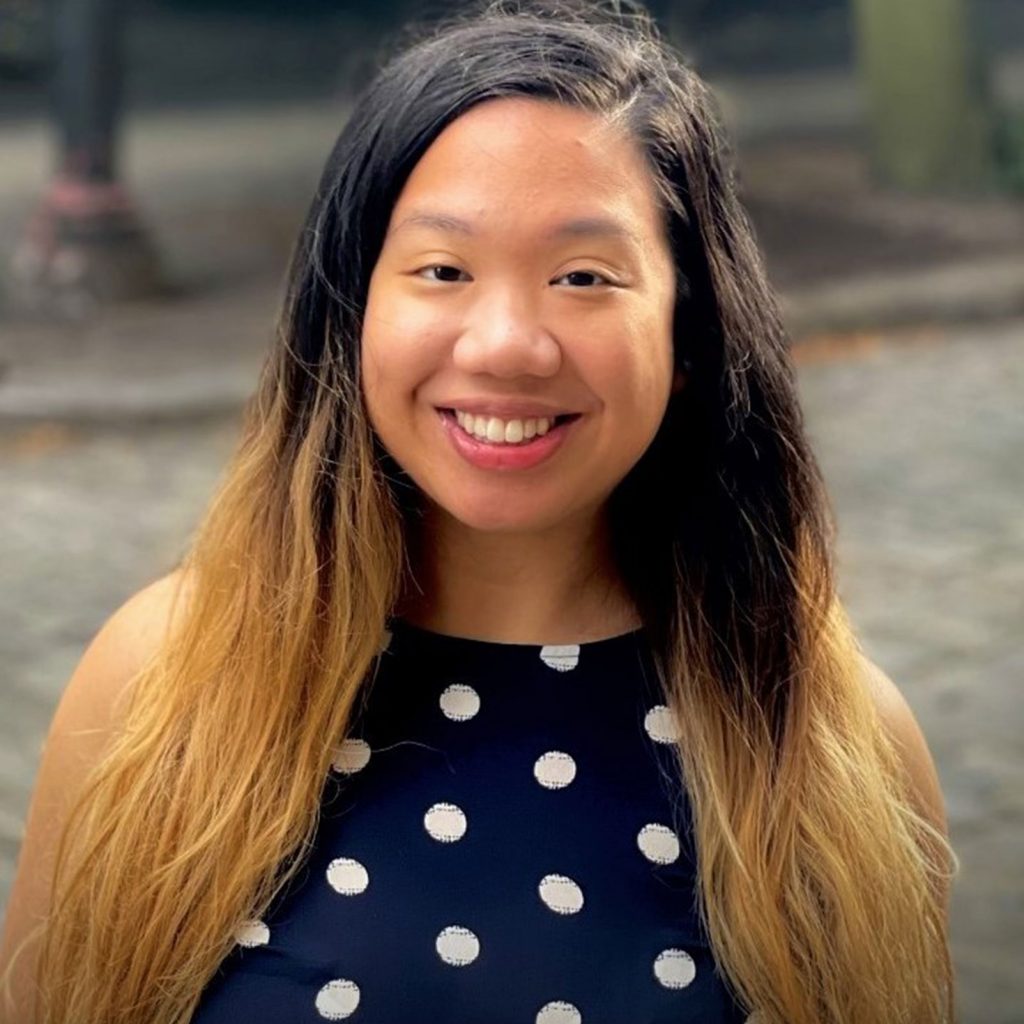 Allison Maladore
Graduate Intern
allison@childrenspartnership.org
Allison is a Graduate Intern at TCP and a third-year Doctoral Student of Public Health at the School of Community and Global Health at Claremont Graduate University with a concentration in Leadership and Management. She serves as the Chair of her DrPH class. She is a former K-12 educator, principal and non-profit executive director. She is a Connecticut native and received her Bachelor's degree in Pathobiology from the University of Connecticut and her Master's degree in Biomedical Sciences from Midwestern University. Her research interests and passions are merging critical public health issues into the education sector to better understand and meet mental health needs in underprivileged children and the socioecological perspectives of their environment, such as teacher mental health and impact of racial disparities. She is extremely delighted to be interning at TCP and supporting their crucial mission which aligns perfectly with her future dissertation work and hopes to contribute as much as she can!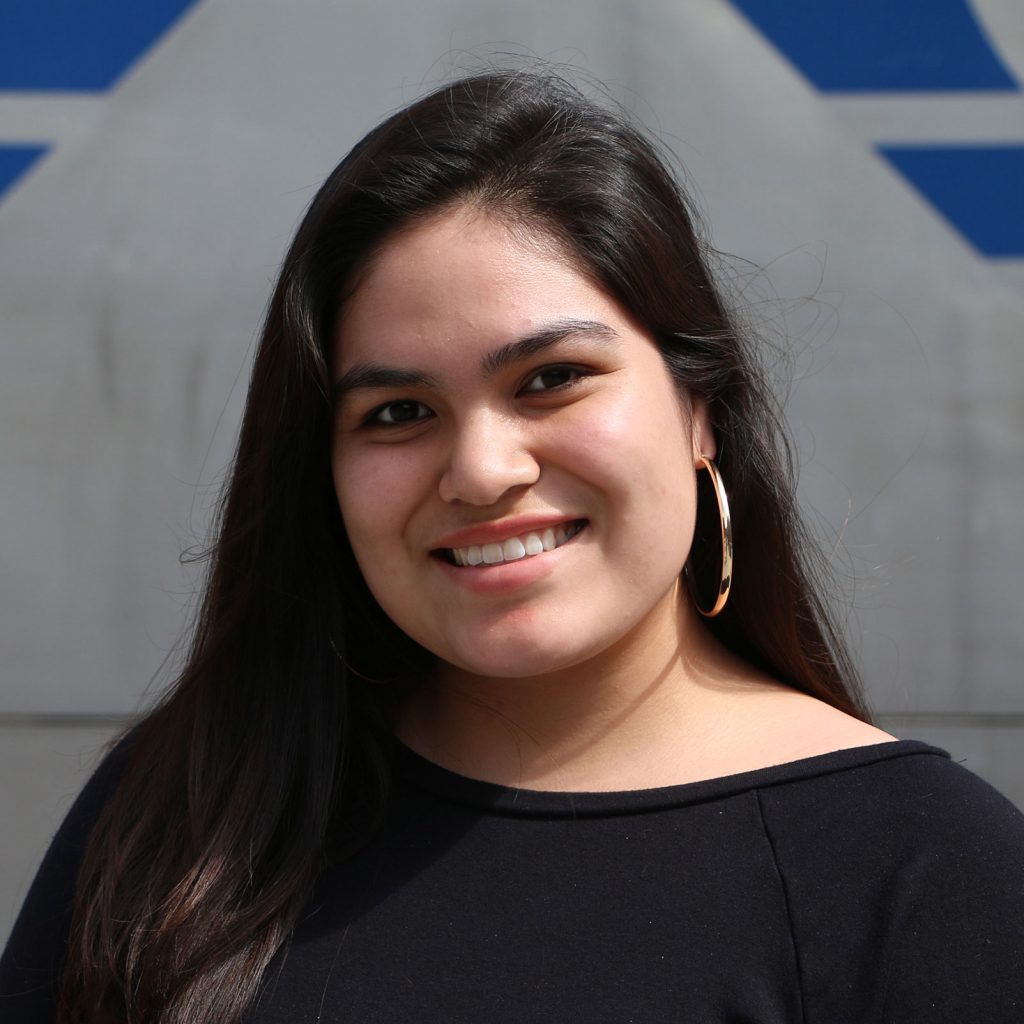 Jazmin Estevez-Rosas
Policy Intern
jazmin@childrenspartnership.org
Jazmin Estevez-Rosas is a policy intern for The Children's Partnership where she supports advocacy efforts through policy research, data analysis and community engagement. Jazmin is a senior at the University of Pennsylvania where she is a candidate for a B.A in Health and Societies, focusing on health policy and law. Her academic experiences range from interests in the sciences, particularly in biology and genetics, paired with a passion for public health and the sociology of medicine. Although Jazmin supports TCP from her current location in Philadelphia, she is a proud Boyle Heights native and enjoys the opportunity to advocate for her community.