CELEBRATING NATIONAL STEM DAY 2017!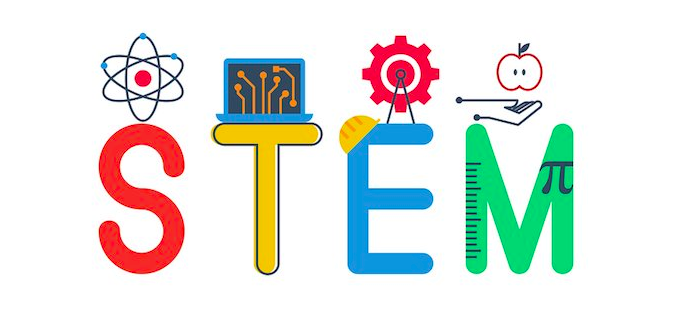 Follow us @KidsPartnership and share!
Twitter: 
DYK: Over 500M children live in homes w/o internet. The digital divide is real in US. #STEMDay
DYK: Only 24% of minority students complete their bachelor's degree in STEM within 6yrs. compared to 40% of non-minority. #STEMDay
November 8th is National STEM Day, and The Children's Partnership is taking the day to celebrate and encourage children to cultivate their passions for exploring the fields of Science, Technology, Engineering, and Math. As the share of STEM related occupations in the overall workforce is expected to grow exponentially in the coming years, ensuring all children have the chance to pursue STEM careers is one of today's foremost matters of equity.
According to the Pew Research Center, nearly five million households with school-aged children do not have access to high-speed Internet services in their homes. Low-income Black and Latino households disproportionately reside on the wrong side of this "digital divide." This is the most basic issue needing to be addressed to advance equal opportunities for all children to pursue STEM careers. Beyond access to Internet, there is a more complicated divide concerning the racial makeup of the STEM field workforce and higher education, that starts in K-12 and persists through post-secondary education systems. We will release a short brief on the need to identify and prioritize solutions to increase the number of underrepresented racial and ethnic minority students graduating from college with STEM degrees and joining the STEM workforce that also includes a case study in partnership with Teens Exploring Technology (TxT).
Digital equity is essential to giving every child the skills they need for a bright future. Access to technology provides new paths to academic and economic opportunity. Technology plays a role in children's growth and personal development, with so much of their play, learning, and social interactions taking place digitally.
-