In its prioritization of early childhood development, California must seek to create a coordinated system of programs, policies, and services that promotes the healthy development of, and responds to the needs of, young children and their families. 
Young children are able to thrive when their families have access to the tools and resources necessary for a healthy and nurturing environment. A team of providers, legal advocates, and family specialists offers a new family the concrete support and services that address a family's needs and help minimize stress caused by challenges.
The integration of legal partners into the early childhood system is a community-level intervention to advance health equity and address the social determinants of health. 
Our new brief highlights five legal partnering initiatives serving families with young children in different regions of the state.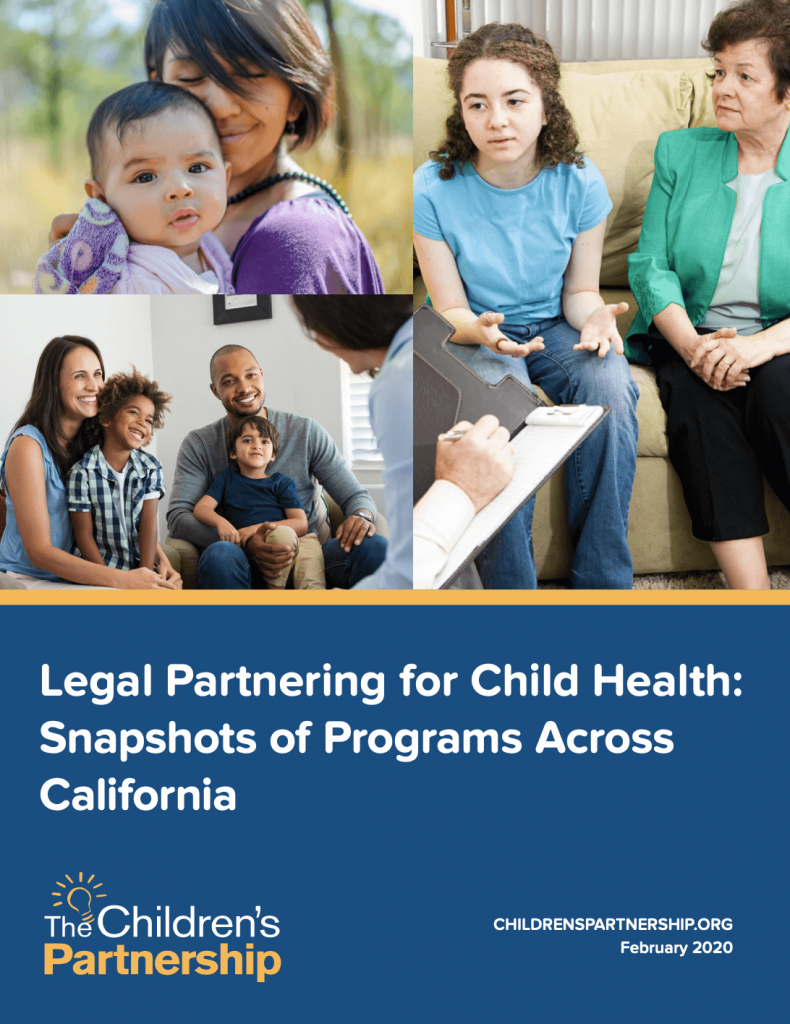 Each snapshot of the programs discusses practices and offers strategies to help policymakers in California ensure young children, particularly those from marginalized communities, feel safe, healthy, and ready to learn.