By Nancy Olivares
"Maestra, maestra! Me puede dar una pagina de colorear?"
"Teacher, Teacher! Can you give me a coloring page?" Two little boys asked me as we laid out
activities during our visit to Templo Embajadores de Jesus – a migrant shelter in Tijuana, Mexico
that houses asylum seeking families from countries like Guatemala, Haiti, and Honduras, who
have fled their homes and traveled thousands of miles to seek refuge.
"Yes, of course!" I replied, as many more children rushed excitedly to our activity tables. I along
with our President Mayra E Alvarez, were visiting the shelter on a delegation with our partners
St. John's Health Center and CARECEN to provide basic health services to families temporarily
housed there.
In a previous delegation, I had asked Valeria, an 11-year-old Honduran girl what she'd like for us
to bring in our next visit. "Books" she said, as throughout the day "we don't do much." As the
humanitarian crisis at the border continues, Templo Embajadores de Jesus is a critical support for
asylum seekers and currently houses over 300 immigrants, with 85 being children and youth.
Conditions in the shelter, however, are precarious. Kids running around barefoot, with minimal
opportunities for learning and limited activities like books and toys. Many children were sick, with
scabies and chicken pox outbreaks being far too common. The children living at the shelter have
undergone traumatic experiences in their journey to seek asylum in the U.S.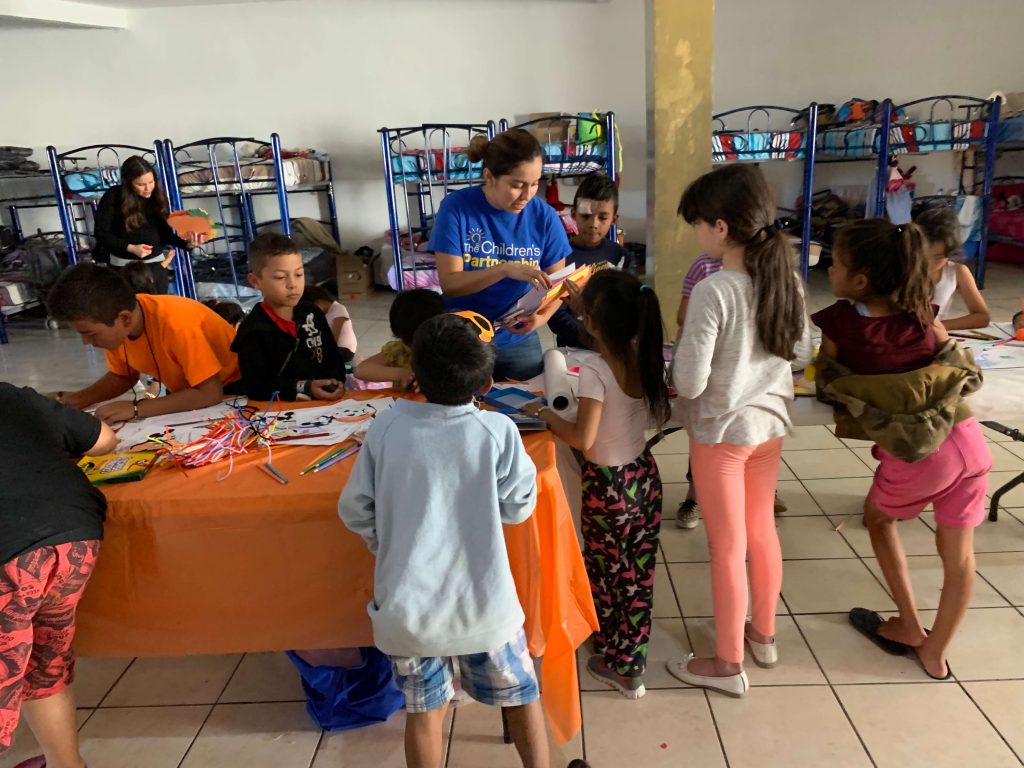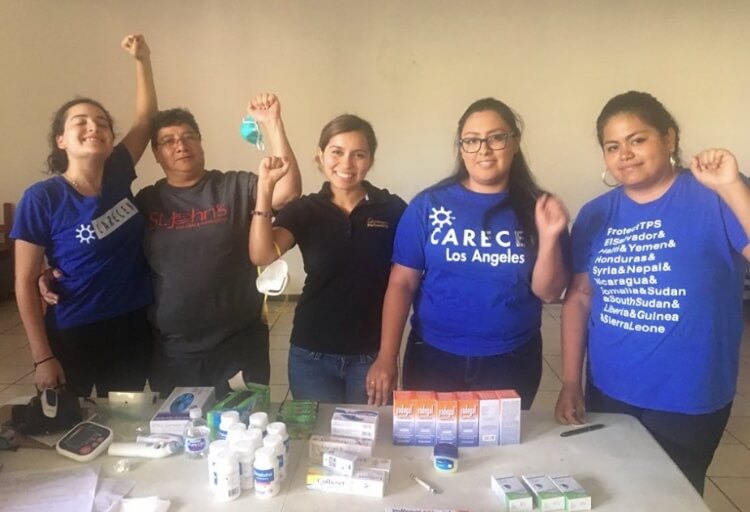 In our second visit, we were beyond moved by the joy in the children's faces as they played
with the activities we provided and inspired by their resilience. Visiting the shelter has been a
galvanizing experience—seeing the great need from families fleeing violence and death threats and
knowing we all can make a difference.
In an effort to combat federal anti-immigration policies and continue supporting Templo
Embajadores, we joined our partners St. John's and CARECEN to launch Proyecto Dignidad.
Proyecto Dignidad provides medical care, legal services and humanitarian aid to migrant
families at the border. Currently, we are doing a Proyecto Dignidad fundraiser to support the
building of a medical clinic, child care center and a school facility at Templo Embajadores so
migrant families can receive dignified medical care and children can receive enrichment
opportunities and education. The money raised will also be used to repair the leaking roofs of
the shelter and to buy medication, food, personal care products and school supplies for
children.
At the same time, the devastating effects of federal anti-immigration policies are felt on the
other side of the border in California communities. For families living in the border region of the
state—San Diego and Imperial counties—the climate of fear threatens access to vital health
care services for children, including oral health care.
We know that good oral health in children is linked to overall health and academic opportunity,
yet for too many children living in the border region, limited access to providers and a lack of
resources and outreach on oral health is exacerbated by the current climate of fear. In
partnership with community organizations and providers in San Diego and Imperial Counties,
we sought to better understand the state of oral health care for children, and especially
children in immigrant families, living in the region.
In Supporting Oral Health Care Access for Children Living in the Border Region, written by my colleague Stephanie Thornton, we document
the unique challenges in supporting the oral health needs of children in the region and provide
recommendations for ensuring all families, regardless of immigration status, can safely access
quality oral health care.
At The Children's Partnership, we firmly believe that supporting the health and wellbeing of all
children and families knows no borders. A child is a child regardless of where they are from, and
our work is to uphold the dignity of every child and ensure them the resources necessary for
healthy development.
Please consider supporting Proyecto Dignidad at:
https://secure.actblue.com/donate/proyectodignidad