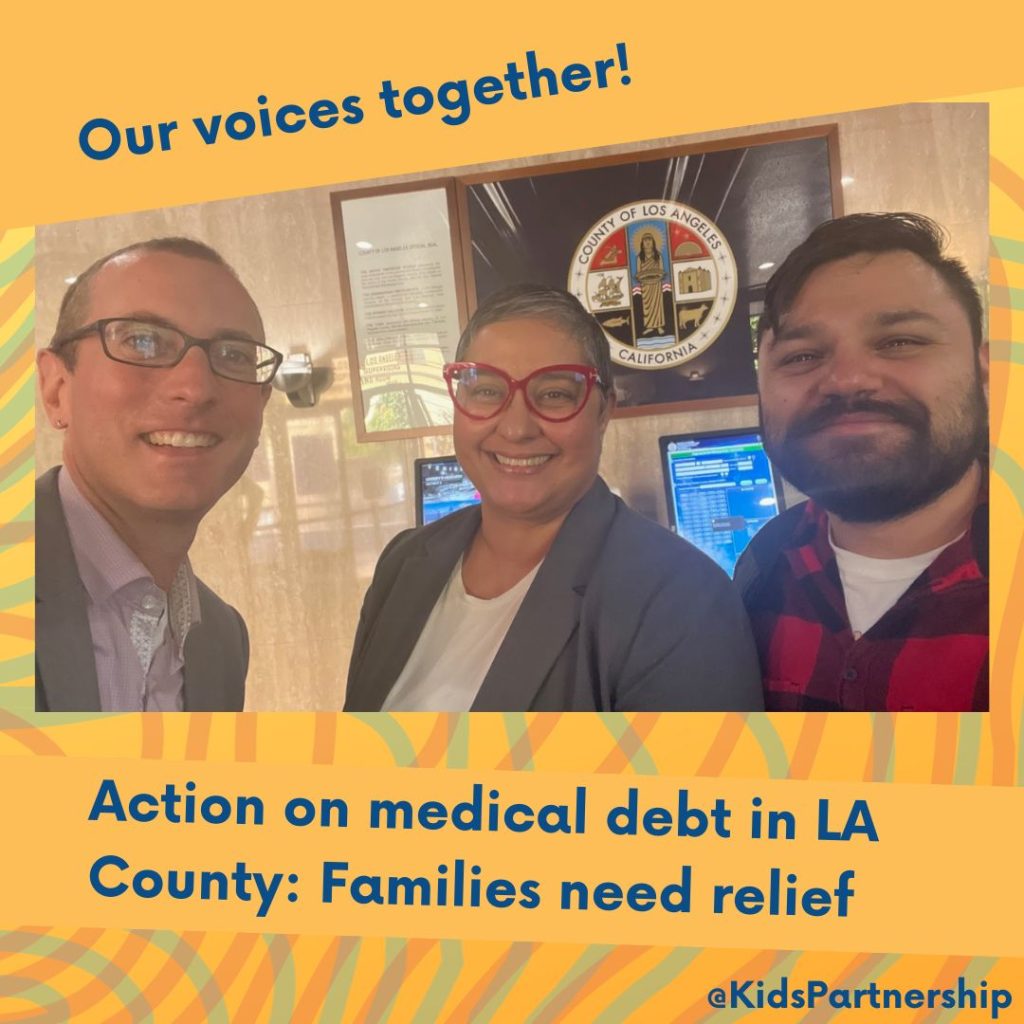 October 2023 – Medical debt harms children's health. When a family gets hit with expensive bills they cannot pay, it turns into medical debt. A medical debt crisis can happen anytime: a sudden car accident takes a child to the emergency room, a parent needs life-saving cancer treatments, or a grandparent needs specialized prescription drugs for a chronic illness.
Health care is a right for all people. Getting the care we need to stay healthy should not cost a family their financial stability. Medical debt hinders opportunity and growth for too many families in California, and families of color with children are hit hardest.
On October 3, 2023, The Children's Partnership's Maddie Ribble, Policy Director for Social Drivers of Health, joined our allies in person, and through a joint letter, in calling for action on medical debt from the Los Angeles County Board of Supervisors.
The Board unanimously passed a motion sponsored by Supervisors Janice Hahn and Holly Mitchell directing county agencies to take a variety of actions, including to develop and report back within 120 days on strategies to reduce medical debt in the County.
The Children's Partnership (TCP) and our allies offered our enthusiastic support for the motion as a first step to tackle the medical debt problem. As the Board and county agencies engage in additional action planning, we called on them to focus attention on identifying the root causes of the problem and developing upstream solutions. Upstream solutions do not put further onus on already-struggling families to navigate unnecessarily complicated administrative systems or legal procedures after experiencing medical debt.
Instead, we call on our public partners to go further upstream and demand better for children and families by placing greater expectations on our health care institutions and public agencies to prevent medical debt before it happens.
According to a June report from the LA County Department of Public Health, more than 800,000 people— nearly 10% of all adults—had burdensome medical debt in 2021. Households with children and people of color are significantly more likely to be burdened.
Data show that medical debt has serious and cascading effects on families – doubling, or in some cases tripling, the likelihood of families delaying or forgoing medical care, experiencing food insecurity, and being unstably housed.
Eliminating medical debt is part of our work to advance child health equity and we look forward to continuing to align with our allies to ensure that the simple act of receiving health care does not cause harm.
Find this post on @KidsPartnership Instagram and Twitter.
---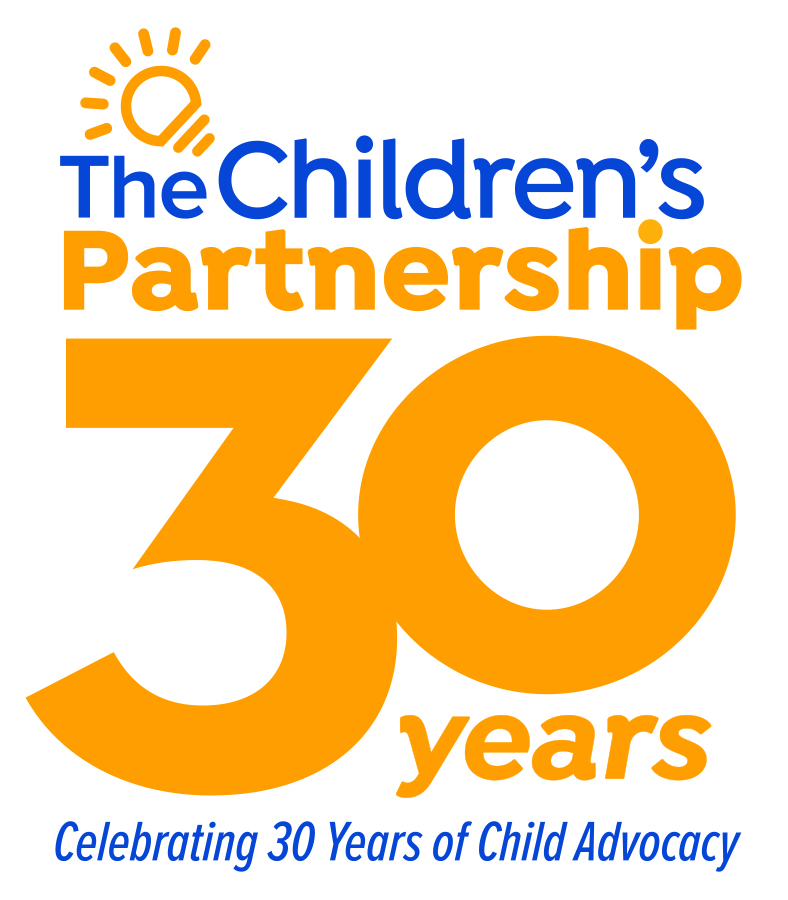 The Children's Partnership advances child health equity through policy, research & community engagement. For 30 years, we have championed policies that help create a California where all children have the resources and opportunities they need to be healthy & thrive.